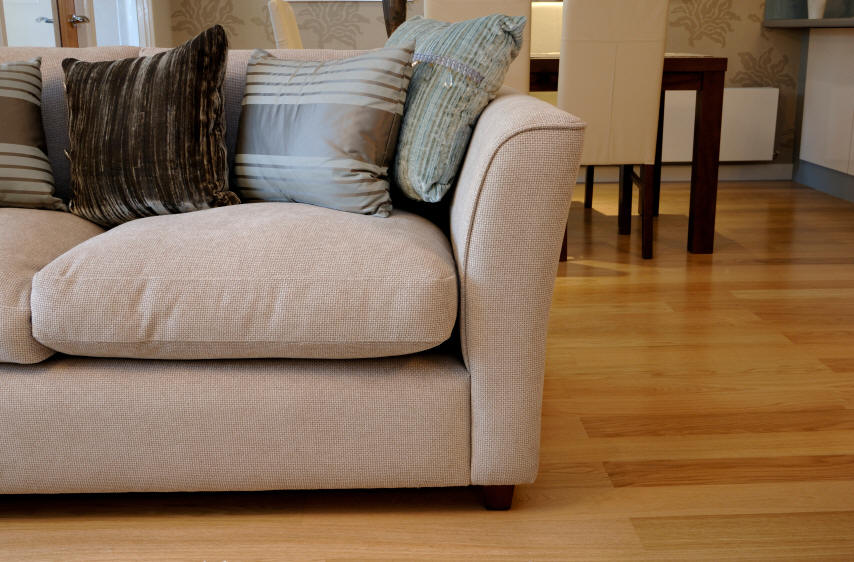 You just moved into your new apartment, beautiful space and a great neighbourhood to boot. Now that you have made this huge step you get excited, finally you can make it your own. Slowly you begin to furnish buying pieces at a time, trying to get everything just perfect to turn a house into a home. The focal design point comes when you have to pick the perfect sofa set and bed to complement your lifestyle, something seriously chic but ultimately comfortable. A few perusals through catalogues, referrals and walks to upholstery dealers later you find your match. You turned your house into a design mecca and its beautiful, one thing bothers you though, how will you maintain the quality of your items to avoid wear and tear or replacement.
Sofas and chairs are not only vulnerable to surface stains, dust, and dirt but grime can become deeply embedded into the fibres too. Washing your couch should be handled with ultimate care, the best approach to use is three step centred; pre cleaning, cleaning and post cleaning. Each stage requires detailed planning and preparation in order to get the best results, there are steps that can make the process easier whether you decide to routinely clean them or opt to bring in an expert cleaner to handle the job. In this article we will explore the ways you can clean your couch at home and why you should consider hiring an expert.
Pre Cleaning
During pre – cleaning clear all the furniture around the area where the sofa rests, clean the area with a damp cloth or mop; if the sofa was against a wall check it for scratches and touch up the paint. The next step is to remove the cushions; clean the spaces where they have been resting ensuring you get into the crevices and stop to polish any wood parts wiping them down. If there are parts of the sofa that use special features such as levers for recliners ensure they are working, it is recommended that you fix the furniture parts before you clean.
Cleaning
Now you are ready to clean your sofa, first thing is to read the care instructions if the couch came with any as this will help you know what material the couch is made of and cleaning instructions made by the manufacturer. For minor stains always spot clean first, while spot cleaning make sure not to rub or scrub instead gently pressing the rag onto the spill if recent to avoid soaking the stain further into the fabric; for older stains try an upholstery cleaner with a cleaning rag. Always ensure to follow the instructions on the bottle, scrub the spot until the stain is removed rinsing and reapplying repeatedly depending on the severity of the stain. Some cleaners may require you to allow it to sit for several minutes so it can penetrate the stain. Once the stain has been cleaned use a clean rag to rinse the spot, remember that cleaner that is left on upholstery will attract dirt.
When you have an option of machine washing remove the cover from the cushion. It is advisable to wash your cushion covers in a gentle machine cycle with mild cleaning detergent. Cushion covers can be dried naturally in the sunlight but it is preferable to put them back on the cushion while still damp. This is practiced because some fabrics are prone to shrinking and should be allowed to dry on the cushion to ensure a snug fit but be sure that the cushion is completely dry before putting it back on the couch.
For the cushion, you may need to wash it as well as the cover; it is a little trickier than the cover but not impossible. The safest way for washing cushions is to put them in the bathtub with regular laundry detergent and wash it by hand. Rinse thoroughly and set them outside to dry, this should happen within 24 hours so try to clean your sofas on a warm day and keep your windows open to have breeze circulating.
Bringing in the professionals
Some covers and stains prove too stubborn for DIY cleaning, they therefore require expert professionals to come in and handle the cleaning. Professional upholstery cleaners use steam cleaners, vacuum cleaners designed to be used on furniture; materials that may require special care include silk blends, wool, linens and particular cotton blends. A professional company is knowledgeable enough to know that certain fabrics need unique care, detergents used can maintain or ruin your sofa fabric and drying will take a shorter period. Experts recommend that you get your sofa cleaned professionally at least thrice a year to keep them in their best shape and extend their longevity
Take these simple steps today to prolong the life of your sofa, bring in an expert to give your couch a little pampering while at it.