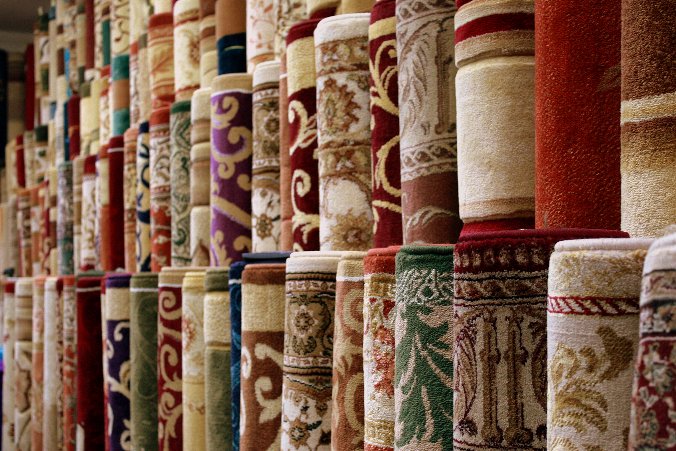 Buying a carpet can either be very exciting or a very daunting task. Shopping for a carpet becomes a tough job when you do not know the various types of carpets and where to buy them. It is however fun when you know exactly what you are looking for and where you are going to find it. There are very many types of carpets available in the Nairobi market today so much so that consumers are virtually spoilt for choice. Carpets are classified into various types depending on how they are made (technique), what material they are made from and what they are meant for. If you want to buy a good carpet and get good value for your money you need to know the basics about carpets. Here are a few pointers that may be useful when you walk into a carpet shop.
Various types of carpets
As earlier mentioned carpets fall into various categories depending on different factors. The good news is that you can get any type of carpet in any price range. All you have to do is know what you are looking for. For instance there are formal carpets and contemporary carpets.
Formal carpets are the kind you will find in a business premise or in an office.
Contemporary carpets are used more in homes and in artsy work places. In these two categories you will find Frieze (what most people call shag carpets) carpets, Berber carpets, patterned carpets, textured carpets and plush (sometimes referred to as Saxony) carpets.
Plush carpets are the softest carpets available in the market. If you want elegant looking floors and extremely soft texture under your feet then this is what you need. Shag carpets also have the comfort attribute but they come second to Saxony carpets. They are bouncy to the touch and provide a very cozy walking surface.
The textured and Berber carpets are more low profile compared to the others but they are still quite comfortable and come in a variety of bold colors. All the carpets discussed above fall into a wider category of carpets called the cut pile carpets.
There are also other umbrella categories for carpets including level loop, patterned loop and the cut-loop pile. Your carpet dealer will provide you with a list of what is available for each category and you can then decide what suits you best.
Where to buy carpets
Now that you have an inkling about what types of carpets are available you need to know where to buy one for yourself. There are very many carpet and rug shops in Nairobi and most of them have quality products. Tile and carpet centre on Mombasa road has brilliant showrooms where you can find all the carpet you need. Talking rugs and carpets is also an established carpet company in Nairobi that has a wide variety of products to showcase. Other places include Sultan furniture and carpets, Nairobi wall to wall carpets and the various supermarkets in town. Types of carpets and where to buy them abound so you know where to look next time you need a new rug for your home or office.
Links