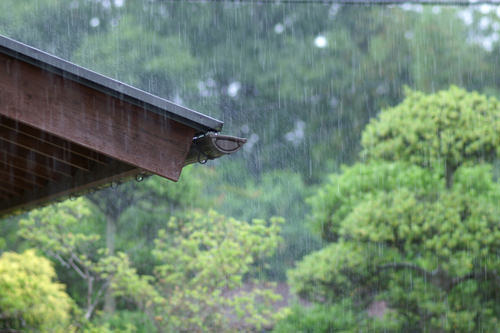 The rainy season is fast approaching and with it comes a whole new set of challenges when it comes to keeping the home clean. The dry season has its dust and debris that is swished around by dry winds. The wet season is filled with sticky mud and dirty puddles of water. It is not impossible however to keep your home spotless during this season. With a few tweaks here and there, you will never notice the difference save for when you get out or look through your window. Here is a look at how a regular Kenyan home can be kept clean during the next few rainy months.
Mud scrapper
The only way the mud and filth of the rainy season can get into your home is if you bring it in. Our shoes act as the carriers of this less than pleasant substance and if care is not taken soon the whole house becomes one muddy place. Mud carries with it its own share of pests that can be harmful to health. To prevent the transfer of mud from outside your house to the interior always keep a mud scrapper at the foot of the outside door. These come in a variety of designs but the best kind is made up of metal bars that allow you to scrap off the mud as you enter the home.
Mud scrappers do a great job and make cleaning your shoes very easy. They are however not very efficient when used in isolation. If you need to go outside it is advisable that you wear gumboots or other comfortable shoes which protect your feet from the mud. When getting back into the house you can take these off at the entrance and put on clean in-house shoes. For this purpose, a shoe rack becomes very essential especially at the access points to the home.
Pets and children
Keeping the home clean during rainy weather is made even harder by the presence of pets and children. These are an essential part of our families though so one has to find a way around the home care problem they present. Children learn by association so they will largely do what they see you doing. Take the time to educate them on how you would like them to keep the house tidy and practice with them. Pets such as dogs should have an entrance separate from the family door for instance a crawl-in. Clean their paws as they enter or place a miniature bath for the same purpose which they have to walk through and rid of the mud before entering the home.
Drainage solutions
One major problem for most Nairobi dwellers is that of faulty pipes and poor drainage systems which burst open during the rainy season. This leads to backyards filled with debris and sewer contents a condition that causes severe health problems. In preparation for the rainy season and to keep the home as clean as possible, fix drainage problems and ensure that all the pipes are strong enough to withstand increased pressure brought about by the rain water.