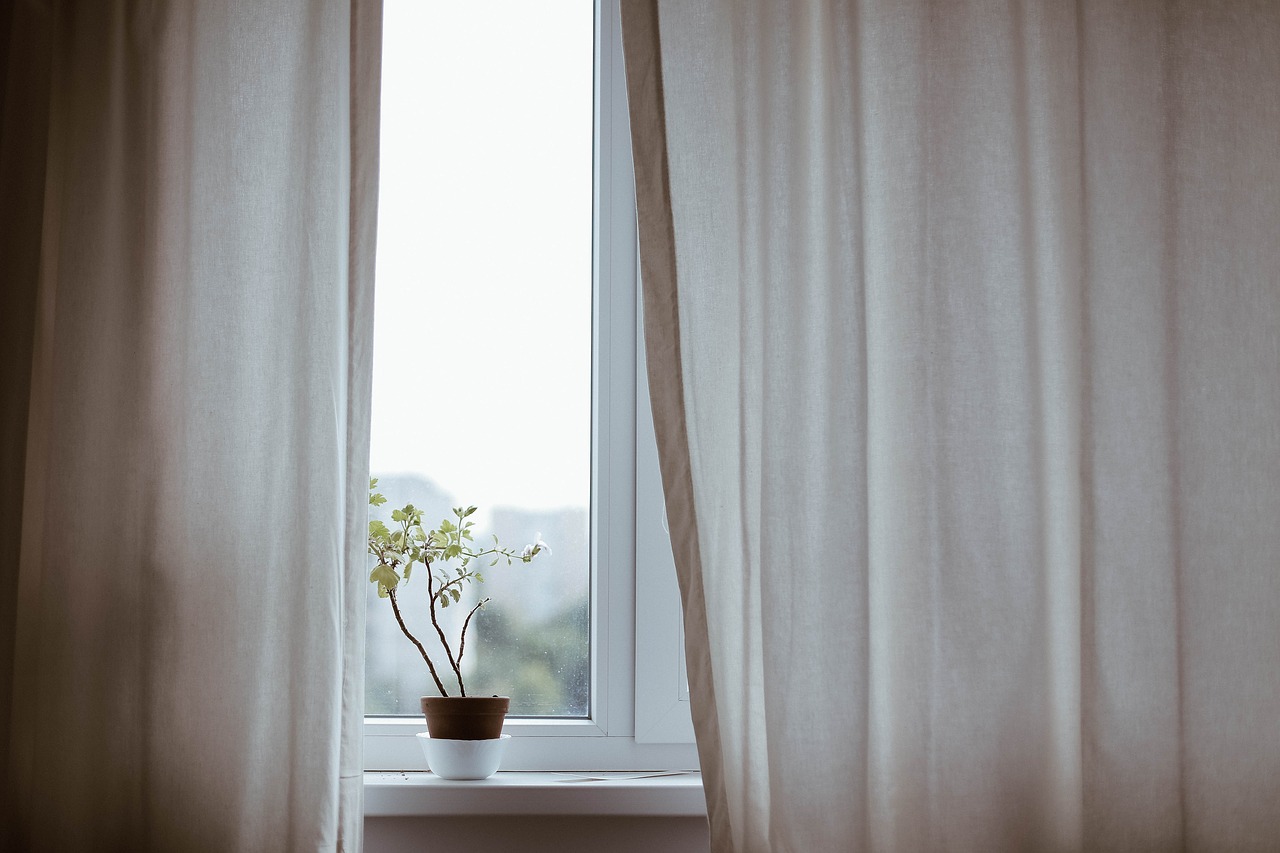 Curtains form an important part of your home, framing the windows, they create a decor aesthetic that contributes to beauty of your living areas. As much as curtains add to the decor of your home, they are like any other item in the home and require detailed care, without proper attention they can host dust mites and allergens that will wreak havoc on your health. Not only can your curtain harbor debris if left unclean for too long they may also grow old much faster and lose the beauty of their design with time leaving you no choice but to replace them. It is possible to lengthen the life span of your curtains and keep them clean either at home or through specialized cleaning by a team of professionals.
Washing your curtains at home may seem like a daunting task but it needs not to be a difficult process and with a few handy tips you can take care of them. There are two main ways to take care of your curtains at home, you can hand wash them or use a washing machine. It is important to note that you will need a mild laundry detergent and rubber gloves if you have sensitive skin. The detergent will go a long way in cleaning your curtains as they tend to pick up smells from around the home such as cigarette smoke and cooking aromas as well as stains.
Most curtain materials allow for machine washing which may make your task less expensive and easy to manage. Some materials such as delicate cottons are not machine friendly, they may shrink in hot washes so it is important to check the label instructions or ask when you purchase them. There are a few points to note if your machine washing your curtains, the most important is to always wash them on the delicate cycle or choose a cool wash with a slow spin setting; a normal every day detergent should be suitable for handling the cleaning. It is advisable to wash your curtains in cold water to keep fading and shrinking to a minimum as well as investing in a detergent designed not to fade color if you have curtains in dark colors.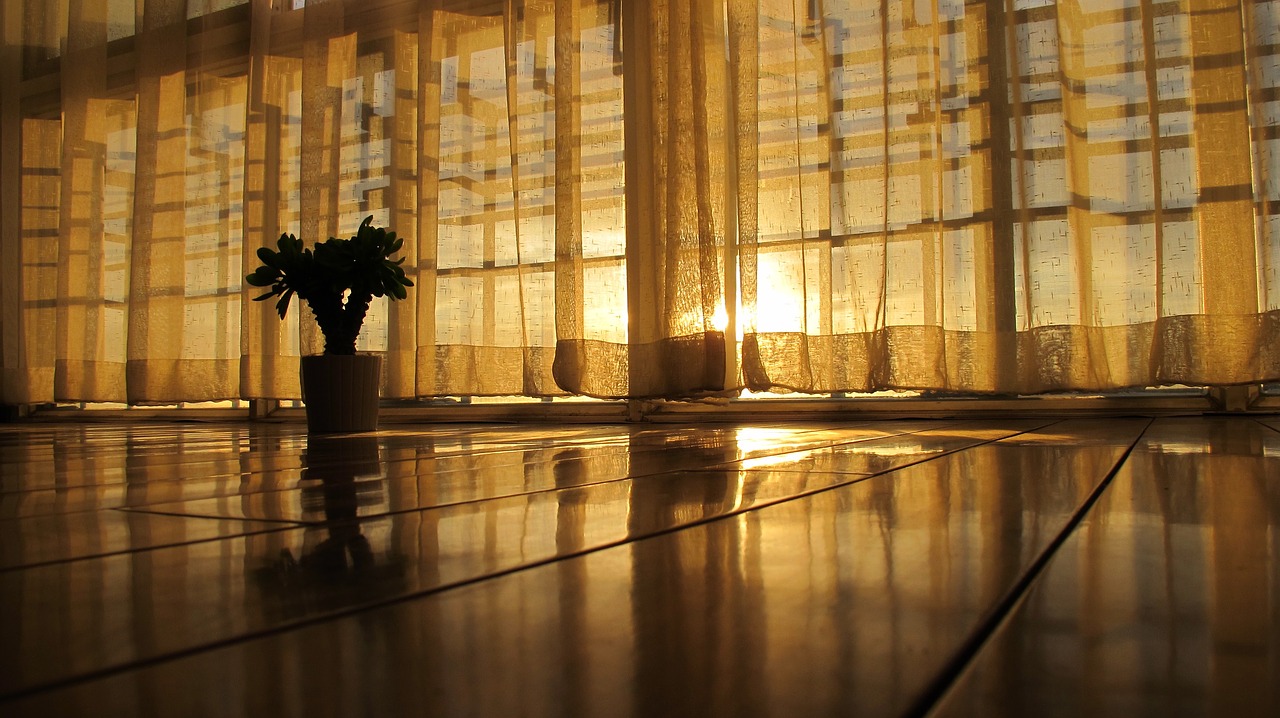 When drying your curtains, use the tumble dry settings with low heat, this may take a longer period of time but will ensure minimal mishaps; using a gentle cycle is advised because the hot cycle can set wrinkles, fade colors and shrink the materials. If you plan to hang your curtains on a clothes line you should put them in the dryer for about 20 minutes to avoid wrinkling, it is not recommended that you dry them all the way in the dryer but leave them slightly damp and then arrange them on the rods. Never hang your curtains on the rod when they are still wet, they may drip into the flooring or carpet of your home and will take too long to dry possibly causing mildew.
The next option for caring for your curtains at home is to hand wash them, it requires more effort but may be the safest option in most cases. Materials that are delicate are best suited for hand washing but those that are heavy may not be very suitable because they take too long to dry. The first point of hand washing is to note the washing instructions and choose suitable detergents that will not ruin your fabrics as each has different concentrations and a gentle soap will work. The great thing about hand washing is you can regulate the temperatures and avoid heat which would be harmful to the fabrics, another factor which works well for hand washing is drying them outside. When drying your curtains outdoors, hang them away from direct sunlight to avoid bleaching and in a place with breeze to allow them aeration, hanging clothes outside allows the creases to fall out and this makes ironing afterwards easier.
One of the best things you can do to care for your curtains is to pick a professional with experience in care of upholstery and curtain fabrics to handle them. Curtain cleaning services are preferred for their meticulous nature when it comes to materials and fabrics, they also have the necessary tools for specialized care to prolong the life span and design of your curtains. It is a relief for most home owners to not have the worry of shrinking, creasing and drying as well as the amount of labor it takes to properly clean them, this is why it is a great idea to have your curtains washed professionally.

What do you look for in a capable curtain cleaning service? There are a few things you should look out for in a cleaning service, it is important to find professionals who you can trust with the care of the fabric blends in your carpet. The cleaning company should be reliable in terms of service provision, look for a company that has a great reputation from their past clientele as this will be an indicator on how they will serve you. Another factor to make note of is their experience in handling different fabrics as well as how long they have been in service, they should be trained sufficiently in order to not ruin your curtain fabrics as each requires different types of care. You should also consider a curtain cleaning professional that is open to communication with you as well as having good customer service that can put you at ease when dealing with them. The final factor is to look at the cost and time schedules within which you can work and how the service will accommodate this.
In terms of general cleaning and care of your curtains you should try to remove every day dust that can build up to prevent stains from setting into the fabric. Try to reduce the absorption of smells and air your curtains out every so often to freshen them up, it is also important to have them cleaned as per instructions and recommendation to ensure they stay beautiful. Follow these instructions and helpful tips for professional or at home cleaning to keep your curtains looking great, smelling fresh and clean.