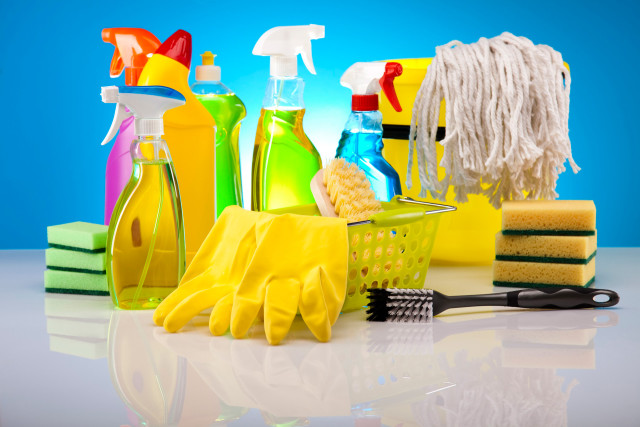 Cleaning has become a process that most Nairobi dwellers prefer to outsource rather than do themselves. This is especially due to the time and energy expenditure involved in general home cleaning. Several cleaning companies have set up shop in the city, each offering different packages to clients at different costs. The trick lies in finding a cleaning company that will meet all your needs and offer you unrivalled services at great prices.  So how does one identify a good and reliable cleaning company? Here are a few pointers that will help you next time you need cleaning done around and inside your home.
1. Brand Name
A brand name is just as important as the service or product being offered. Without a brand name clients do not know what to identify with. When scouting for a cleaning company, always look online for one that has established a strong presence for its brand. This not only shows a commitment to proper service delivery but also a willingness to be held accountable for the services offered. You must avoid companies that have zero presence online because this may be a fraudulent organization trying to swindle you out of your hard earned money.
2. Fully equipped
A proper job can only be done when one has proper tools for the job. When scouting for a cleaning company you must always take a mental note of the equipment they have in store. You do not want a case of damaged carpet fibers or ugly scratches and marks on your wooden floor. Find out how they do their cleaning and if they have videos online take a look to see exactly how they do their job. Do not leave anything to chance. Vacuuming implements, detergents, special brushes and stain removal implements all fall in this category.
3. Cost implications
Professional cleaning costs money, true, but how much is the cleaning company in question charging? When looking for the best cleaning company you must do a cost comparison. Find out what the average cost of the service you need is before making your decision. Some cleaning companies are too exorbitant for no apparent reason. The overly cheap ones are also not good either because they may be waiting to do a shoddy job and leave you with numerous damages to repair. Look for a fair priced cleaning company which will satisfy all your needs.
4. Staff members
You should be able to recognize staff members immediately you enter a cleaning company premise. Uniformed staff who are mild mannered and ready to help are a sign of proper management and well trained staff. Staff should also wear name tags that have their job titles for the benefit of clients. It is always good to know who one is speaking to.
5. Online reviews
When going through a cleaning company website you will find reviews from previous customers. Positive reviews and satisfied customers are a green light for you to hire such a company. Negative reviews are also good because they show willingness on the service provider's part to be corrected by the clients. Some companies filter negative reviews to make it seem like they get everything right. Avoid these.